If you require your materials to be delivered to your house or onsite where you are working, we offer a kerbside delivery service 5 days of the week. Due to health and safety restrictions our driver can only offload materials kerbside or front drive only. All delivery prices are agreed at the time of ordering.
Our map below illustrates our normal delivery zone, but if you are outside of this please do not hesitate to contact us and we will try and accommodate you as best we can.
All deliveries will have a delivery charge.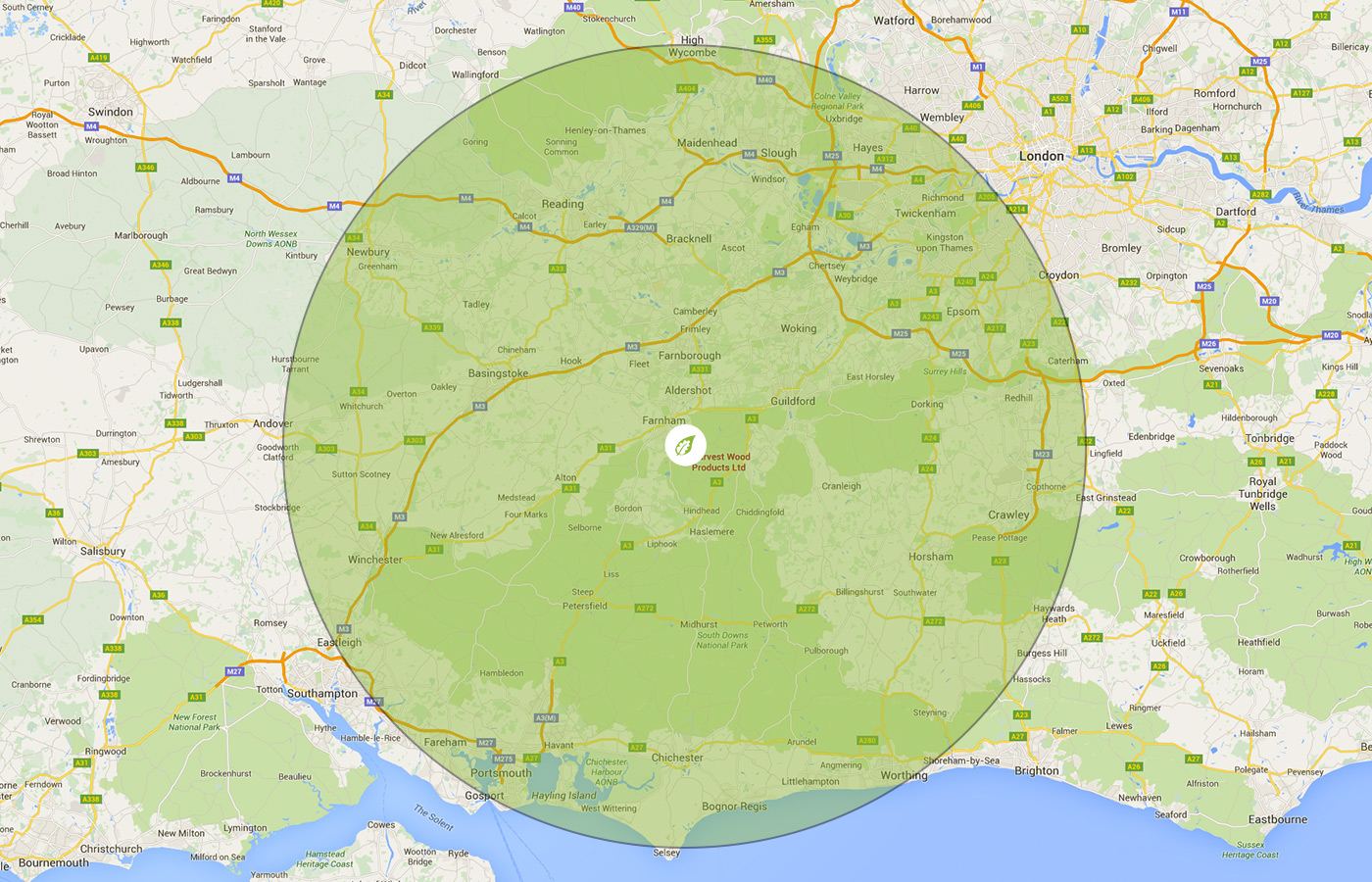 We do not rely on pallet carriers who struggle to deliver to most domestic addresses, we operate a range of flatbed vans to help us deliver where and when you need it. We strive to give the best possible service.
Before placing your order, it is essential that you understand and take full responsibility for any delivery information you give us. You will have a much better idea of any restrictions that you may have. Where ever possible we recommend that you ask us to deliver the day before you require the materials as sadly we cannot be at every delivery address at 8am.
Our standard delivery times are between 8am to 4.30pm Monday to Friday.
Any delivery times given will only be estimated and given in good faith with information available at the time. We endeavour to meet the required times but we cannot be held responsible for events outside of our control, but we will always try to keep you informed.
We are happy to deliver without the customer or site contact being present, however we do not accept any liability for theft, damage or deterioration of items delivered. It is at the driver's discretion where he deems it acceptable and safe to deliver. We will not return to move products if they are left in the wrong place.