Product ID : ETCONCAVEMODERN Product Description : 1.8m x 1.6/1.4m Concave Top Reinas Panel Product Price (ex VAT) : £64.99 Product Price (inc VAT) : £77.99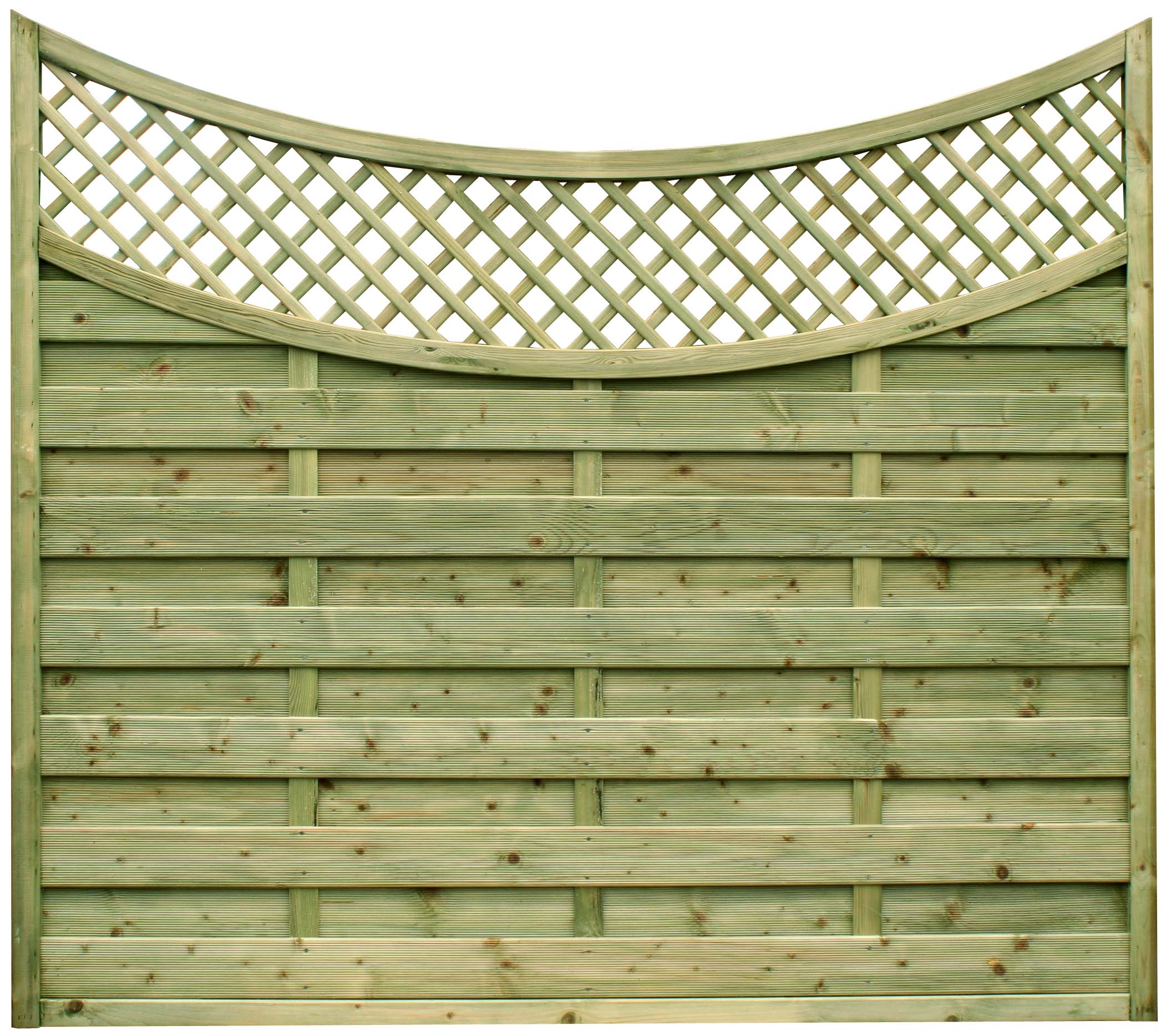 Further Details
The Reinas Concave European Fence Panel is ideal for neighbouring gardens as it can be appreciated from both sides.
This panel is constructed using a rebated frame with morticed and tennoned making it very robust. Furthermore this panel has been pressure treated for longevity.
The panel slats are planed to a ribbed effect and all slats are screwed to the internal battens using stainless steel screws.
1.8m wide x 1.6m high  (lowest point 1.4m high)
When used in conjuction with the Reinas Convex Panel you can create a 'wave' effect fence.
call for a quote

01252 795 005