Product ID : CAMODRVTOOLW Product Description : Camo Driving Tool 127 - 145mm boards Product Price (ex VAT) : £69.99 Product Price (inc VAT) : £83.99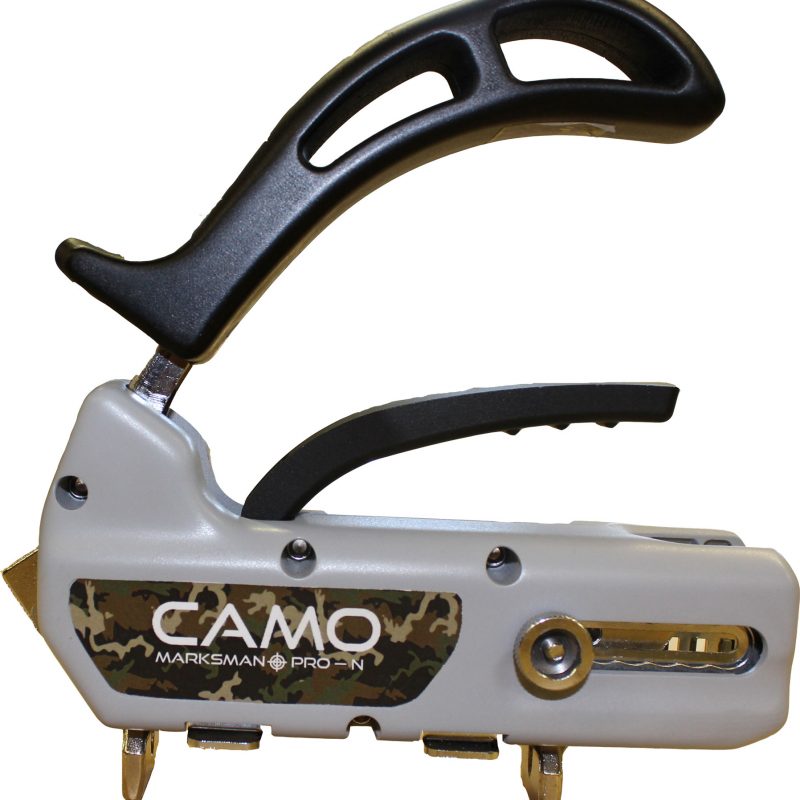 Further Details
CAMO Hidden Deck Fastener Tools
The CAMO Marksman Pro range helps professional carpenters, builders, landscape gardeners and other tradesmen achieve a perfect finish for PVC, composite and wood decking projects. It attaches deckboards directly to the substructure with side-angle entry so you have no pre-drilling, no exposed screw heads, no visible screw holes and far, far fewer cracked or broken decking boards.
The way CAMO Marksman tools work is simple. Just position the Marksman Pro on a decking board directly above a joist, squeezing the trigger handle. Release the trigger handle once in position and, aided by a dial to adjust the spacer teeth, the Marksman Pro will grip the board at either side. The spacer teeth guarantee a given space between each decking board. Load a CAMO exterior screw fastener into each of the guide-holes on each end of the CAMO Marksman and, using your drill with a CAMO driver bit, drill the screws into position, leaving a fastener-free finish.
It couldn't be easier or faster.
Marksman Pro
Fits any 127mm to 145mm deckboard
Automatic 4mm spacing
Dual screw guides fasten both sides of board with single tool placement
Clamping action grips deckboard
Heavy-duty, contractor-grade tool
call for a quote

01252 795 005