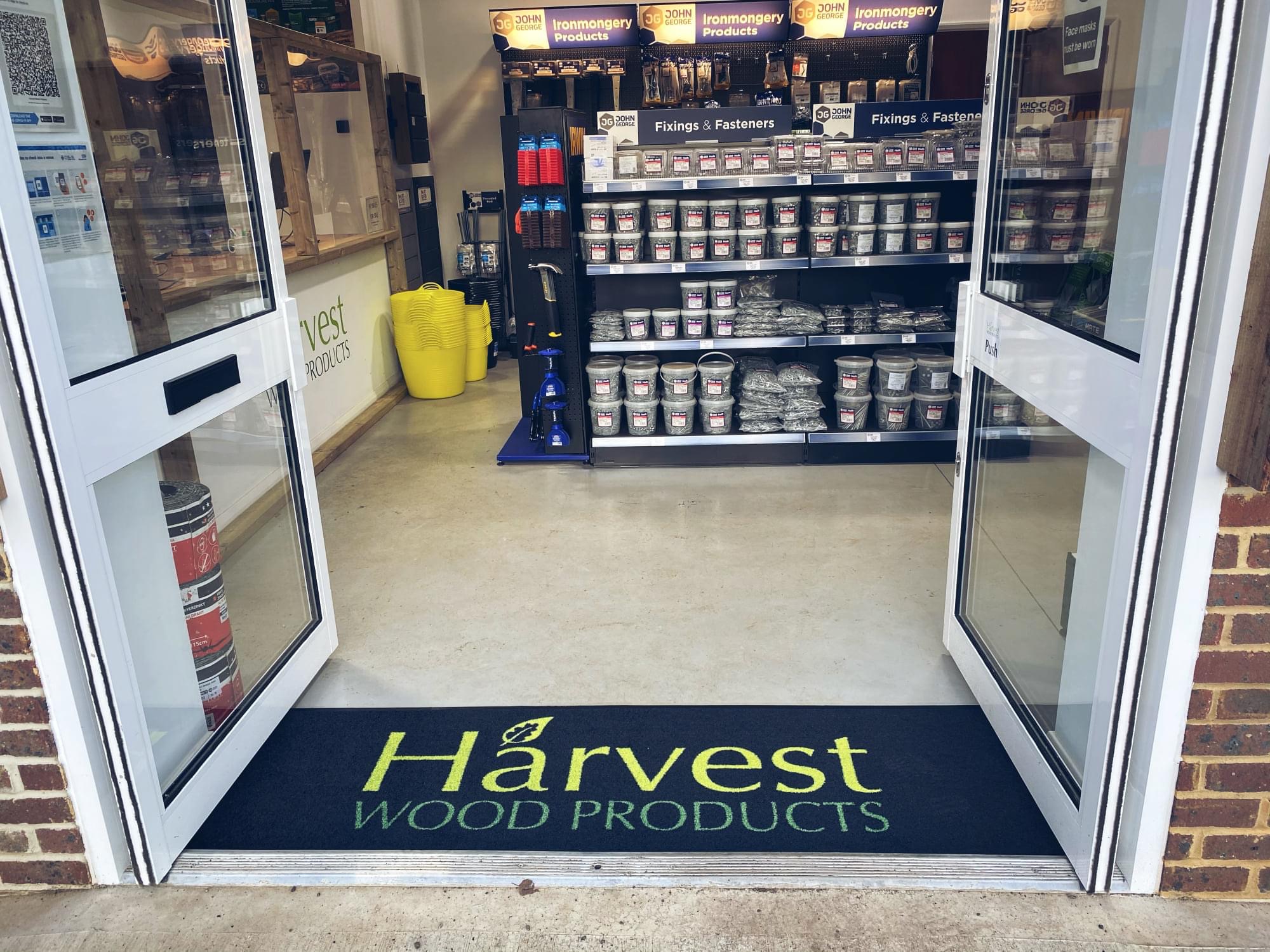 Here are some reviews we have received from Google, Yell and our Facebook page. We believe that providing an excellent service is just as important as selling high-quality products.
Nic – ⭐⭐⭐⭐⭐ Top Service from Ryan and Matt. Will be back very soon!
Jonathan Harrington – ⭐⭐⭐⭐⭐ Good amount of stock available. Good service.
David Golding – ⭐⭐⭐⭐⭐ Good quality products and helpful staff. Would recommend a call or visit.
Robert Jones – ⭐⭐⭐⭐⭐ Brilliant for all your fencing and timber needs! Helpful and very knowledgeable staff. Would highly recommend!
Alan Hughes – ⭐⭐⭐⭐⭐ A brilliant place to buy timber, also very competitively priced!
Treloen – ⭐⭐⭐⭐⭐ Harvest have a massive range of timber products and accessories, all at fantastic prices, and the friendly, knowledgeable staff make it the only place to go for my wood product requirements.
Doug S – ⭐⭐⭐⭐⭐ As an amateur DIYer, I wanted to construct a short fence in a difficult location. The service and advice I received was truly exceptional. Professional and friendly. Thanks!
Dave Wells – ⭐⭐⭐⭐⭐ Exactly what you expect in the wooden timber department.
Mark Duffield – ⭐⭐⭐⭐⭐ I've had a lot of timber from here in the past all great quality at a good price.
Tom Smart – ⭐⭐⭐⭐⭐ Absolutely amazing. Great, knowledgeable and friendly staff.
Richard Bacon – ⭐⭐⭐⭐⭐ Always helpful, great delivery service. My location is hard to deliver to but they never moan. Wide delivery range. Will deliver small DIY quantities as well as trade. Great range of timber products.
Maureen Powell – ⭐⭐⭐⭐⭐ Very helpful good prices.
Simon Whitfield – ⭐⭐⭐⭐⭐ Love this place. Always great service even when I'm just researching stuff for future projects.
Keith Rayment – ⭐⭐⭐⭐⭐ Fab service as always. Friendly and good value.
Anthony Hewson – ⭐⭐⭐⭐⭐ Great guys. Great prices. Nothing is too much hassle for these guys.
Richard Barlow – ⭐⭐⭐⭐⭐ Really friendly staff,good service,and not bad on the price,would reccomend this place for all your timber.
Jay Lennard – ⭐⭐⭐⭐⭐ Good quality timber, friendly helpful staff. Cannot recommend enough.
Jeff – ⭐⭐⭐⭐⭐ Excellent quality, price and service. Highly recommended.
Duncan Sweet – ⭐⭐⭐⭐⭐ Brilliant place and staff are always helpful and know their stuff.
Mark Constable – ⭐⭐⭐⭐⭐ My favourite timber yard plus… Friendly staff in John, John and the guv'nor, good prices, deliveries and always helpful advice.
Patrick Oliver – ⭐⭐⭐⭐⭐ Just ordered some sleepers from them, arrived two days later. Staff neatly stacked the sleepers to one side of the drive so we could get then cars in and out. Great service, product and great price. Thank you.

Neil Mumford – ⭐⭐⭐⭐⭐ Used this company on several occasions, really helpful guys and always provide good quality products.
Arif Uddin – ⭐⭐⭐⭐⭐ Friendly, helpful service from Matt and his team; good quality products. Order placed at 12 noon today was delivered free at 3pm – very impressive. A simple error, discovered on delivery, was immediately resolved. First class, highly recommended and will definitely use again.